I have been in love with this installation ever since I discovered it last summer on Eat Drink Chic.
I have been collecting little vintage glass bottles ever since, just for the day I can create a skyscape like this.
Likewise, I found this pic last summer as well.  Designed by Hatch Creative Studio at The Nest Event Loft and photos by Jenny Ebert
Needless to say, the next time my husband trimmed the pear tree, I stole a branch.
Today I found a few other lovelies. Oh the yearning for springtime flowers.
This lovely is from BCOME. I just love the simplicity of one for an unexpected corner in my studio.
I admit, I do love the white and rutic country look like in this pic found on the Wedding Bee boards.
And a lovely reminder that it doesn't have to be flowers from a beautiful wedding found on Snippet and Ink.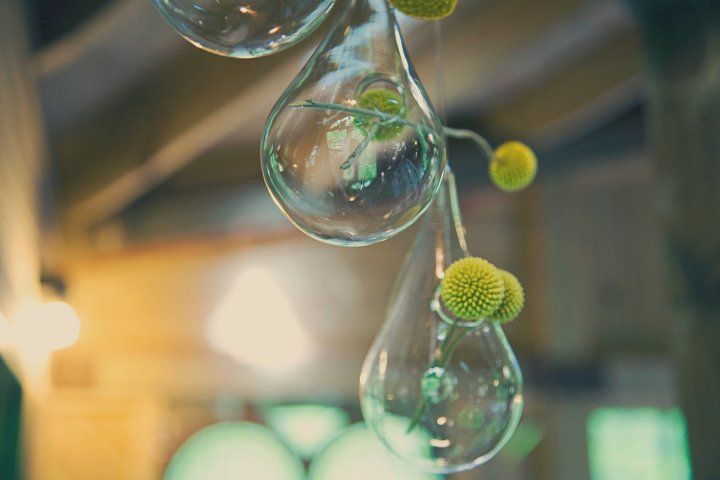 and another beautiful wedding on Style Me Pretty.
What a beautiful way to start the day!
Tags: crafts, Crafty Goodness, dessert tables, flowers, party, party planning