I've been working on a simple, red damask Christmas collection. Simple, classic in a deep, folk red, like the kind of red you'd expect to see in a New England saltbox during the Christmas season. I love that red. Something about it is so cozy, warm and old time festive. Is it any surprise that I am in love with primitive, folk design?
My daughter and I are discussing how to decorate for Yule this year. She has asked to design the tree and living room design this year. Of course I said yes, but that doesn't mean mama isn't going to try and throw some folk decor in there.
Like this burlap banner I found in the Old Keys Vintage shop on Etsy.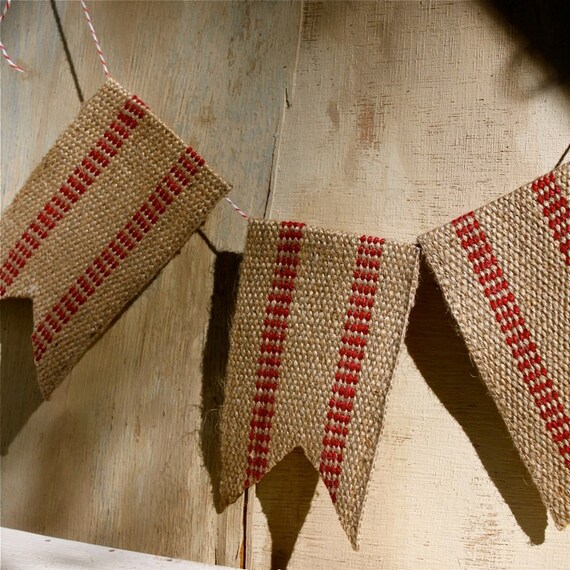 I love the red striping on the natural burlap, perfect for a primitive, folk Christmas! It would look lovely above my fireplace.
And it would go perfectly with these Christmas ornaments I found in the Rustic Country Crafts Etsy shop.
These would be perfect for our tree. They would coordinate beautifully with the decorative, red corn ornaments I made a few years ago.
What is your decorating theme for the holidays?